Tauranga Girls' College is committed to fostering and encouraging participation and excellence. The College has an impressive record of success in sporting competitions at local, regional and national levels. The College has a proud history of New Zealand Representative titles for both individual sportswomen and teams.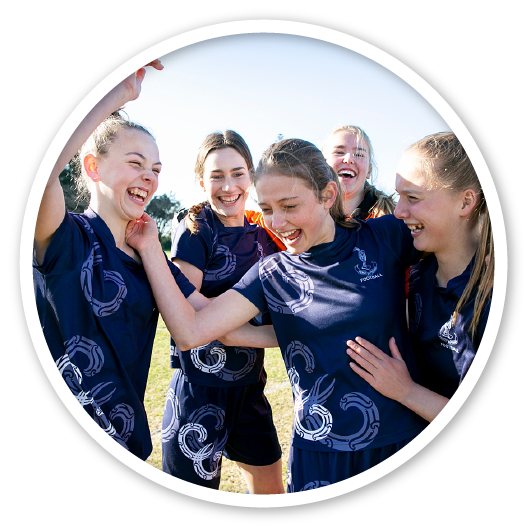 IMPORTANT SPORT ANNOUNCEMENT
Tena koutou Whanau,
Congratulations on the part you and your family have played in helping New Zealand's battle against COVID 19. Due to this outstanding commitment we are now in a position where we can start planning the reintroduction of sport for your daughter.
If your daughter did not register for a winter sport it is not too late and we would love the opportunity to work with you to make this happen. Please either email the TIC in charge of the sport your daughter would like to get involved with (see details below) or email [email protected] and Lucy Backus our Sports Coordinator will be able to help you out.
IMPORTANT INFORMATION ABOUR THE RE-STARTING OF SPORT AT TAURANGA GIRLS COLLEGE
There are three clear phases that Sport New Zealand would like us to follow as we look to get sport started and we have used these to produce a timeline to help guide TIC's with their planning.
PHASE 1- GET READY TO TRAIN- SYSTEMS & PROCESS DEVELOPMENT - 15th to 24th May 2020.

During this time the Sports Office and TIC's will confirm with volunteers that they are still happy to be involved. They will also be connecting with families who have registered to play their sport to confirm these students are still able to commit to the sport and they will give details regarding when training will start up. This email should come out later this week. If your situation has changed and it is now difficult to support your daughter playing sport, we would love to have the opportunity to see if we can assist. Please have a conversation with the TIC, contact details are below.
PHASE 2- PREPARE TO PLAY - TRAINING - From 25th May 2020

If your daughter plays a sport that can train at school then this can get underway with no restrictions on the size of the gathering other than there to be no more than 10 community based volunteers. The reason the students and staff can have gatherings bigger than 10 is because schools are considered managed environments and therefore the mass gathering rules do not apply.

If your daughter plays a sport that needs to train offsite then they will have to follow all community based guidelines, this includes the size of the group. TIC's will communicate these requirements to students and whanau and there may be a delay in the starting date due to the need to ensure we meet all Health & Safety requirements of the facility being used.
PHASE 3- RETURN TO PLAY- COMPETITION

This will vary from sport to sport and again this will be communicated with students and whanau as soon as the information comes available. However, it looks like many are indicating mid to late June if things keep tracking well.
COST: There may be a reduction in the fee to play different sports depending whether the season length has changed. Please be assured that any reduction of fees will be passed directly onto whanau.
Teachers in Charge of a WINTER Sport Code:

Badminton Ms Tamara Patete [email protected]
Basketball Mrs Pam Jones [email protected]
Mr Joseph Wright [email protected]
Cross Country Ms Michelle Pollard [email protected]
Football Mr Don Wallis [email protected]
Hockey Mrs Kaye Barnett [email protected]
Netball Miss Jeanna Cooney [email protected]
Rugby Mrs Claire Richardson [email protected] or [email protected]
Squash Mrs Linda Boubee-Hill [email protected]
Table Tennis Mrs Bridget Prendiville [email protected]
Underwater Hockey Mrs Audrey Keightley [email protected]

If you need any further support with sport please feel free to contact us at the Sports Office 5788114 ext 748 or [email protected]
Thank you again for your continued support of your daughter playing sport at Tauranga Girls' College.
We provide exciting opportunities for girls with our outstanding facilities. These include: two gymnasiums, a dance studio, a heated swimming pool, a new multi-purpose artificial sports turf which is predominately for hockey, netball and tennis; two high quality hard surface courts, an asphalt basketball court, a fitness centre and fields for cricket, rugby and football.
We have annual sports exchanges with Hamilton Girls' High, Napier Girls' High and Rotorua Girls' High. The Director of Sports works with the Sports Council to promote participation and emphasise enjoyment. A wide range of lunchtime activities are provided as well as the opportunity to participate in inter-class challenges.
School spirit is also encouraged by House competitions for athletics and swimming. The Athlete Development Programme is designed to support the young women who love to play sport and wish to develop as an athlete at an elite level. The course will have practical and theory lessons covering the following topics: Fitness, Skills Analysis, Goal Setting, Skill Development and Injury Prevention
23
Sporting
Codes

Click on a sport
for more info...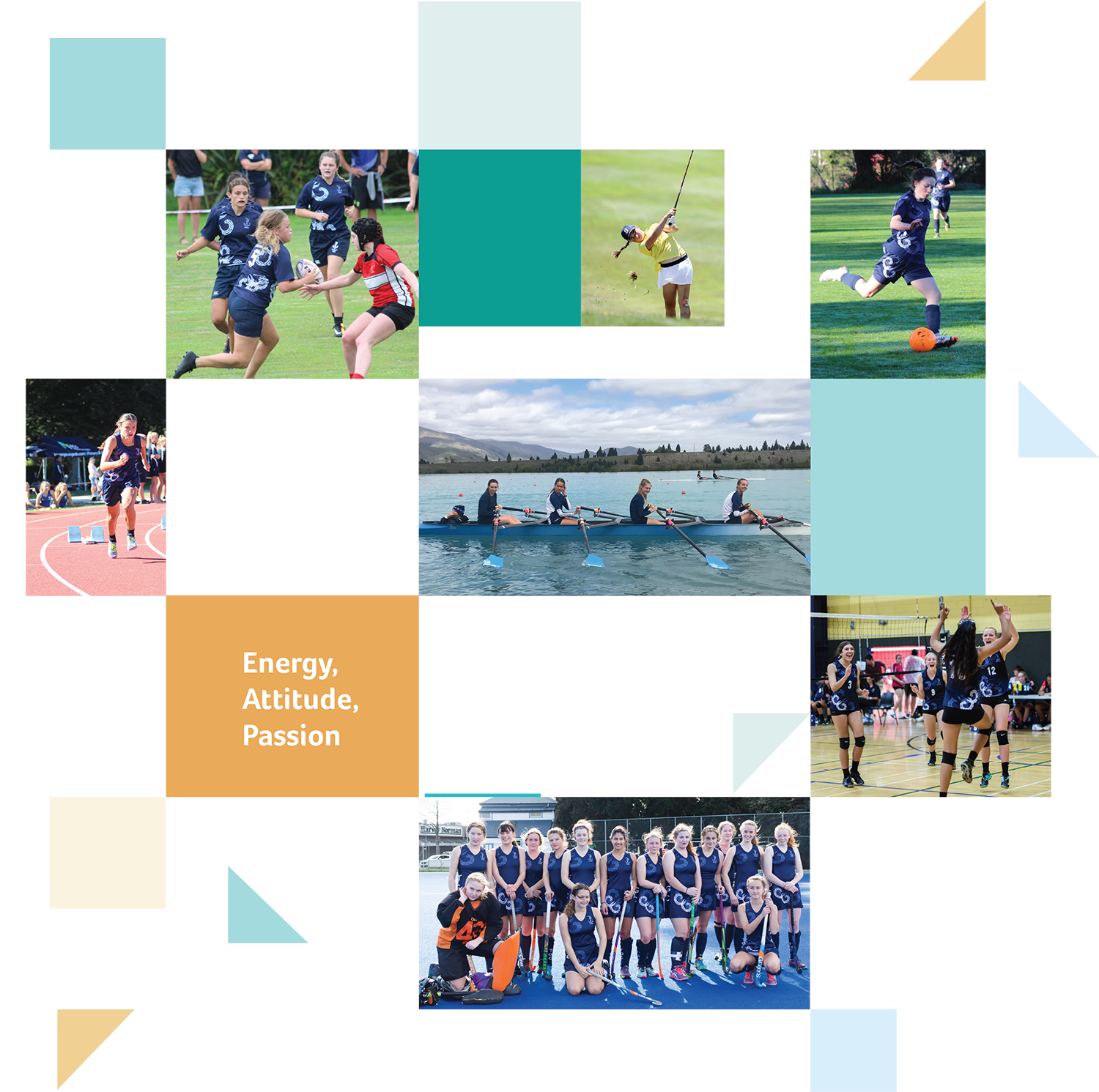 Olive Pearce, Sports Captain 2020
I am a firm believer that there is a sport for everyone and after attending Tauranga Girls' College for the past four years of my life, I have full confidence in the ability of sport at TGC to cater for everyone. From the highly competitive swimmer to the social netball player, playing sport at TGC allows students from every year level to find the courage to get involved in sport, continue their sporting passions and go on to form lifelong lasting bonds that they will cherish forever. With over 30 sports available to participate in, the possibility of finding a new passion or continuing a sport was never easier. Through finding the courage to give sport a go, I have utmost faith in the ability of Tauranga Girls' College to support and foster courageous attitudes, leading you to maximise your sporting potential in 2020 and into future years.