Music Opportunities
The Tauranga Girls' College Music Department has a tradition of excellence in both curricular and extra-curricular activities.
The Music Department functions as a "second home" with strong support networks and a culture of inclusiveness and teamwork. Senior students act as mentors to the younger students and life-long friendships are forged in the rehearsal rooms of the Music Suite.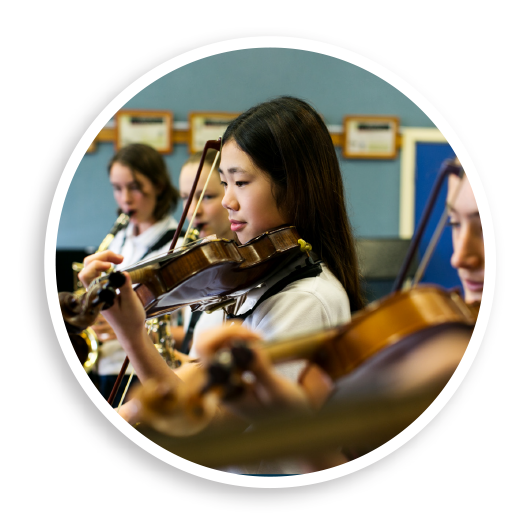 Itinerant Music
Lessons are available for all of the orchestral and band instruments, singing, piano and keyboard. Most of these are free and instruments are available from the school.
Enrolment forms for these are available from the Music Department foyer and on the school website. The completed forms may be emailed to [email protected] or returned to the box in the Music Department foyer by 12 February 2021.
Extra Curricular Music
Timetable
Time

Monday

Tuesday

Wednesday

Thursday

Friday

1.30pm-2.20pm



String
Ensemble
M5
Percussion
Ensemble M5
Symphonic
Band M5
Tonal Eclipse M5


Guitar
Ensemble M5


Funk Band M4
Rockband 2 M4
Chamber
Ensemble 2 M7
Rockband 3 M4
Rock band 4 M4

Choir TBA

3.45pm-5.30pm

Jazz
Combo at TBC
Elementary
Big Band M5
Chamber
Ensemble 1 M7
Sonic Fusion
Chorale M5
Rockband 1 M4

Evening

Luminosa
Armonia
Chorale
7-8.30pm M5

Advanced
Big Band
7-9pm TBC